Tongjia Machinery will participate in the 2023 Iran Plastic Exhibition
---
Exhibition time: 17-20th SEP. 2023 Address: Tehran, Iran Hall No: 38B Booth No: G1
Tongjia Machinery will participate in the 2023 Iran Plastic Exhibition
Exhibition time: 17-20th SEP. 2023
Address: Tehran, Iran
Hall No: 38B
Booth No: G1
If you have any questions, please send Email to sales@tongjia.com
It is understood that the Iran Plastic Exhibition is the most professional and authoritative plastics exhibition in the entire Middle east region, with unprecedented influence in the entire Middle East region,welcome old and new friends come to discuss business.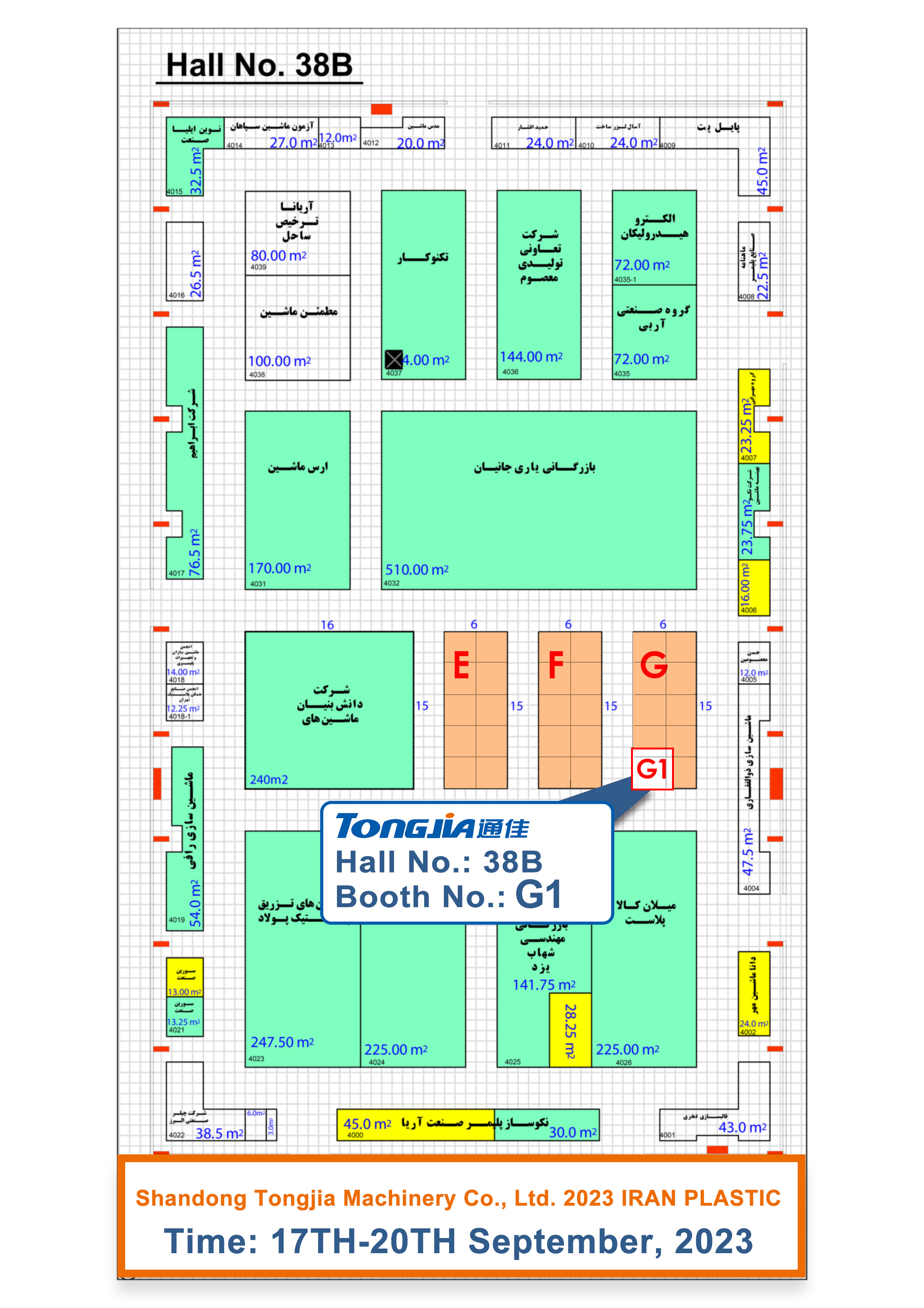 Wechat QR code

Shandong Tongjia Machinery Co., Ltd.
Address: No. 96, 327 National Road, National High-tech Industrial Development Zone, Jining City, Shandong Province
Tel: +86-13792366525
+86-537-2279166 2986611 2986622
Fax: +86-537-2986199 2984888
Post Code: 272000
E-mail: sales@tongjia.com
---
copyright © 2022 Shandong Tongjia Machinery Co., Ltd.