Tongjia will depart for Thailand International Plastic Exhibition
---
Shandong Tongjia Machinery Co., Ltd. participated in the Thailand Plastic Exhibition from June 21st to 24th, 2023. Booth No.,:2F10 Date:21st to 24th, 2023
Shandong Tongjia Machinery Co., Ltd. participated in the Thailand Plastic Exhibition from June 21st to 24th, 2023,
Thailand International Plastic Exhibition is the largest plastic exhibition in Thailand and is held once a year. It reflects the development level of plastic and rubber technology in Asia.
Welcome new and old customers to visit our booth. Tongjia will continuously improve product quality, improve technical services, better meet customer needs, and work together with domestic and foreign customers to create a better tomorrow for the plastic machine industry!
Booth No.,:2F10
Date:21st to 24th, 2023
Address:Thailand Bangkok Bangkok International Trade Convention and Exhibition Center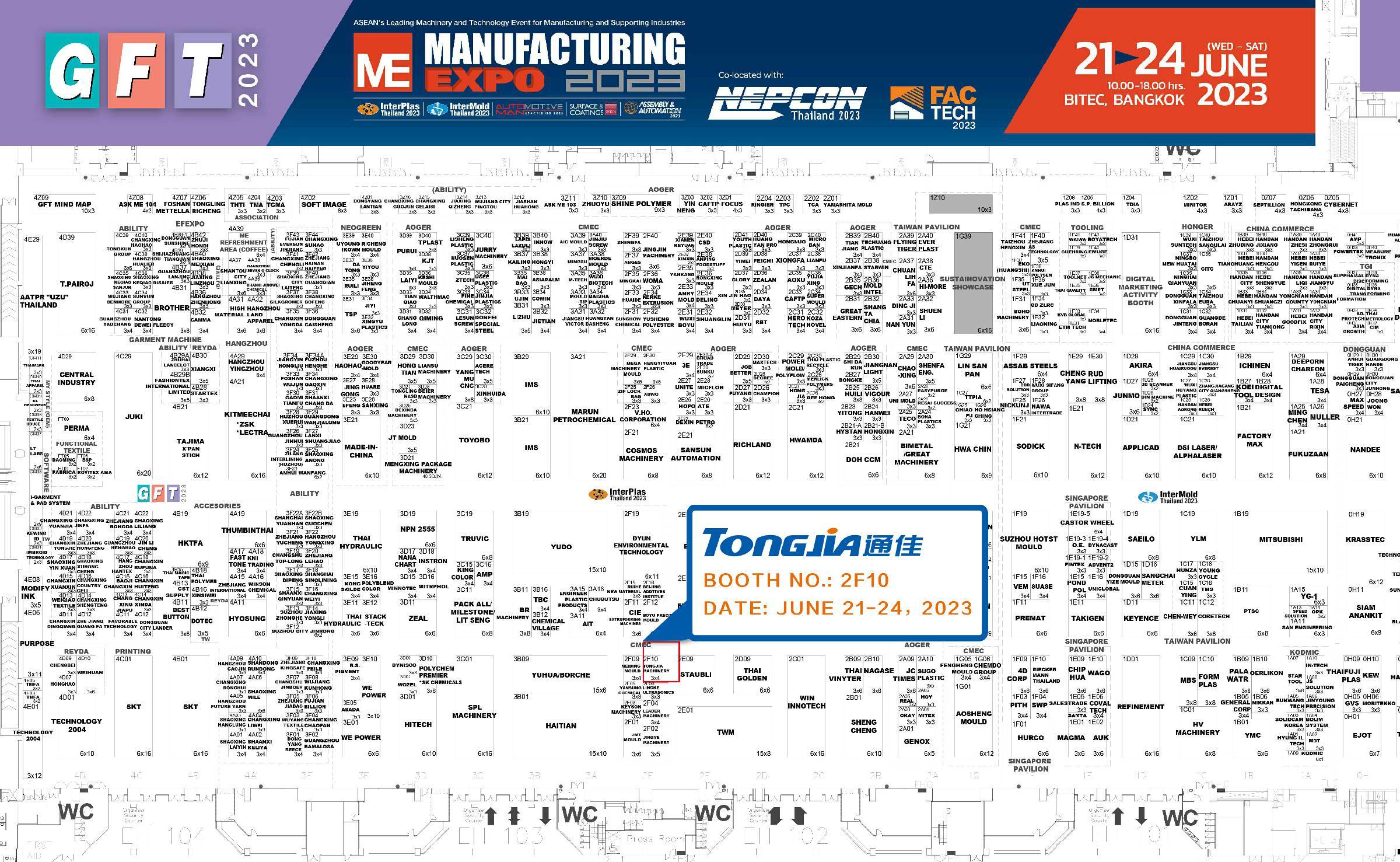 Wechat QR code

Shandong Tongjia Machinery Co., Ltd.
Address: No. 96, 327 National Road, National High-tech Industrial Development Zone, Jining City, Shandong Province
Tel: +86-13792366525
+86-537-2279166 2986611 2986622
Fax: +86-537-2986199 2984888
Post Code: 272000
E-mail: sales@tongjia.com
---
copyright © 2022 Shandong Tongjia Machinery Co., Ltd.